Go on, regale us with a tale!
Lydia Vasko
The Straits Times – ST Life!, 9th November 2013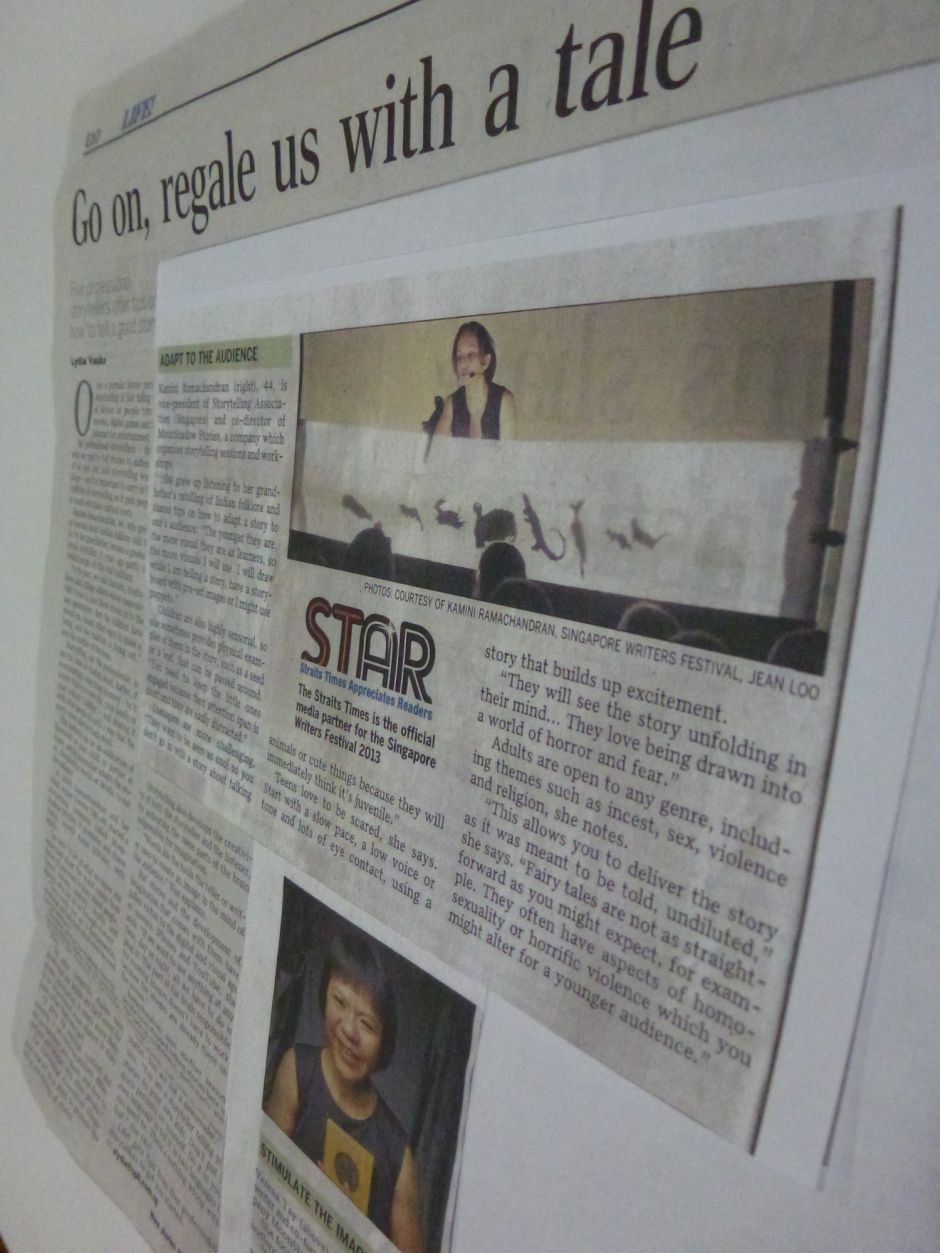 View full size image
Kamini Ramachandran and Verena Tay were interviewed by Lydia Vasko as part of the Singapore Writers Festival 2013 storytelling events.
The article focused on tips for telling stories to young children.
Visit The Straits Times